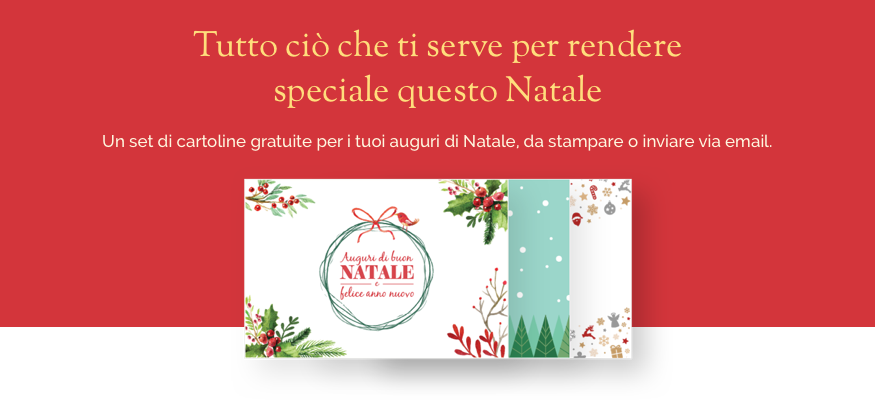 Christmas mini-site is online! This year we help you to make Christmas wishes to family, friends and colleagues in the best way.
We have developed a mini-site from which you can download a set of 6 postcards, available in pdf format to be printed and cut out or digital to be sent via email.
Enter the mini-site, download the postcards for free and share the site with friends!